If a client fails to enter the proper access code three times, the organizer will be automatically locked by SafeSend Organizers. This is a security feature to prevent unauthorized access. When an organizer gets locked, an email like the one below is sent to the taxpayer and to the firm: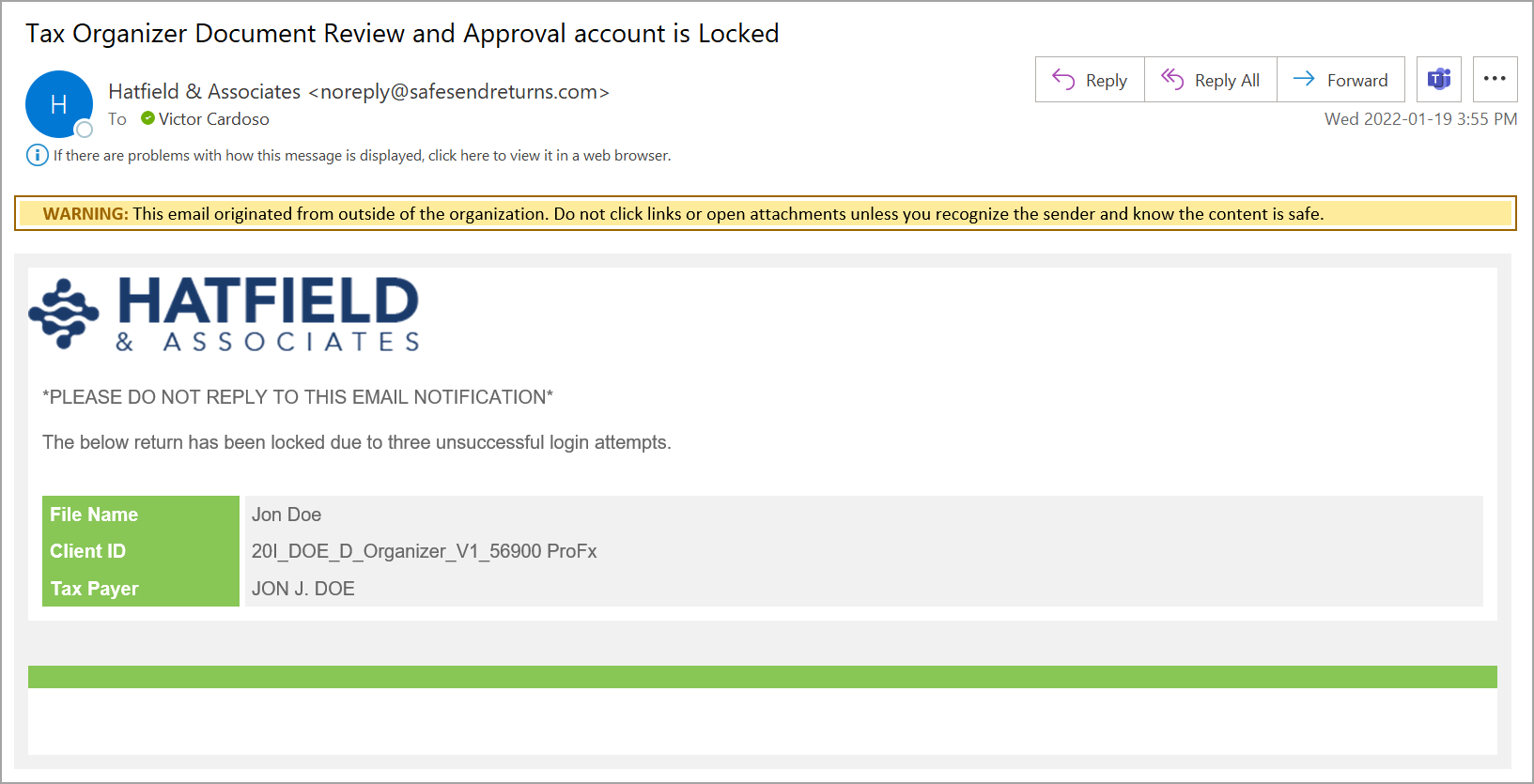 The client can choose between:
Waiting five minutes and then requesting a new access code via the organizer landing page.
Contacting the firm to unlock the organizer.
How to unlock an organizer
Go to Organizers Reports > Delivered Organizers
Find the organizer.
Click the ellipses (...) drop-down menu.
Select Unlock Organizer.
Info
Unlock Organizer will not appear if the user requests and successfully enters a new access code.