This article will guide you through processing an organizer, start to finish.
Send Organizers
Delete
Search/filter bar
Upload Button
Refresh
Filter
Export
Action Items
Uploading Organizer
After clicking on the software upload icon, the upload window will appear.
Upload Document
Client Name
Client ID
ERO/Signer
Tax Return Type
Tax Year
Upload Progress
Size
Delete
Close
Submit
Client Info Tab
Organizer information.
Taxpayer section

Taxpayer's name
Email Address
Mobile Phone number

If Multi-Factor Authentication is enabled.

Deceased.
Engagement Letter Tab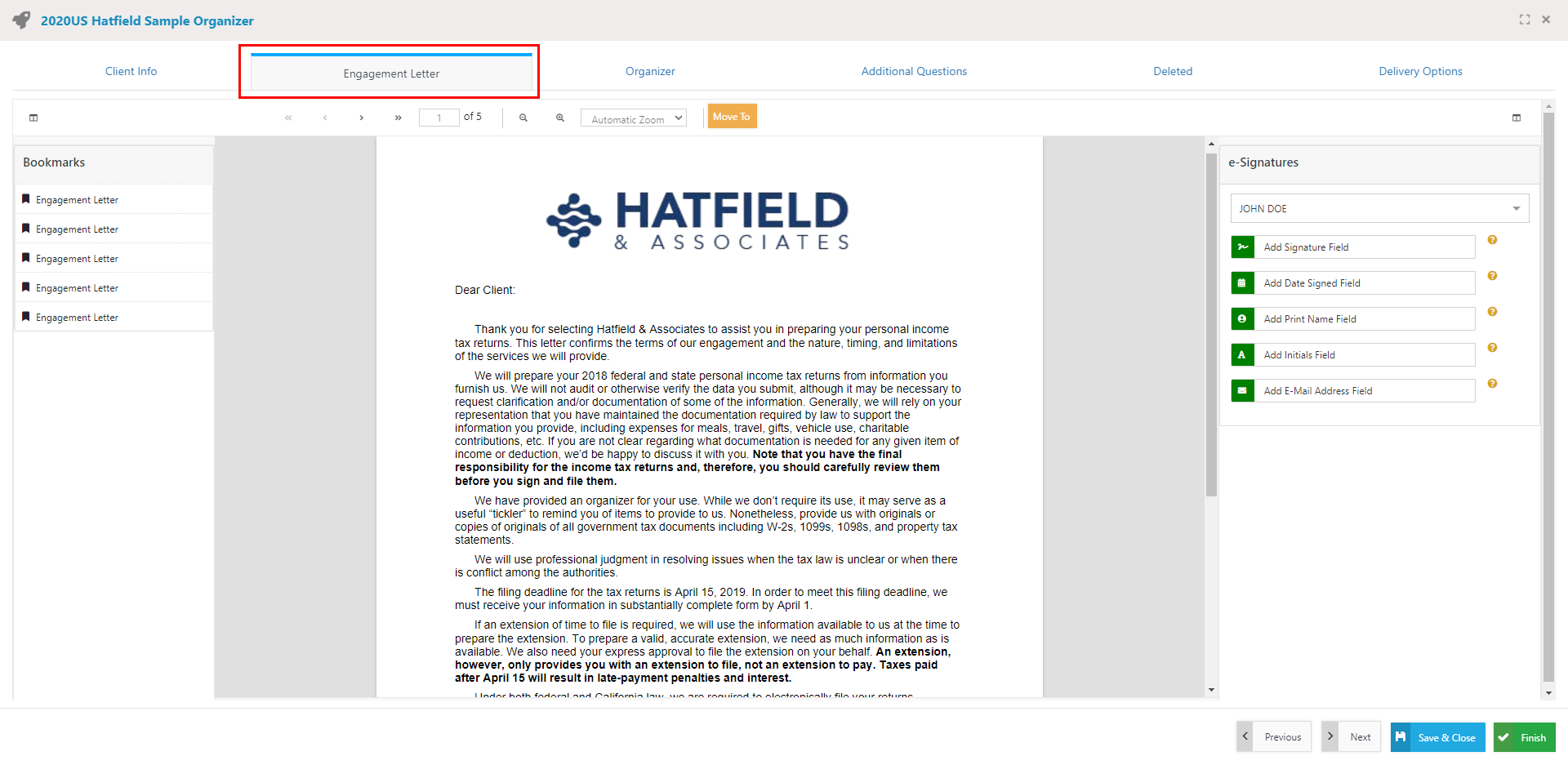 Bookmarks
E-Signatures

Add Signature Field
Add Date Signed Field
Add Print Name Field
Add Initials Field
Add Email Address Field
Organizer Tab
Review Organizer.
Move To
Custom Questions Tab
Review the questions and click the red Delete X in order to remove any unnecessary questions.
Deleted Tab
The Deleted tab holds any deleted pages. To restore a page highlight the page and select Move To. If empty, the page displays as No Forms Available.
Delivery Options Tab
In the Delivery Options tab, you can determine some final settings with notifications and the final delivery for the organizer.
Taxpayer Preview
Contact Person
Sender Name
Notify About Completed Engagement Letter
Notify About Completed Organizer
Notify about Uploaded Files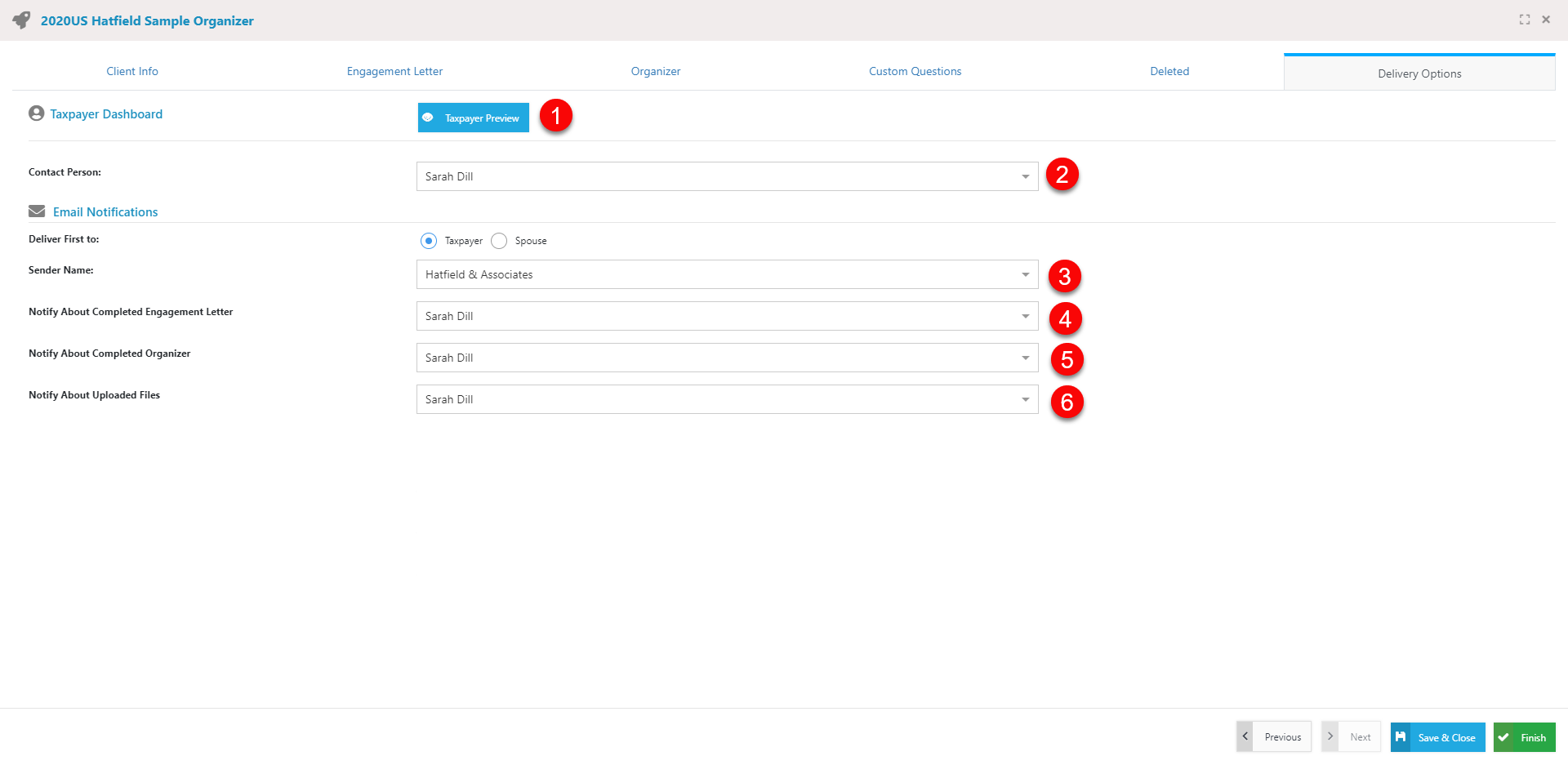 Finish Organizer Processing
Click Finish

Deliver to First - Select Taxpayer or Spouse

Please note: Delivery First only pertains to who will have the ability to sign first. The initial email with access to Organizer will be delivered simultaneously to the Taxpayer and Spouse (if applicable).

Verify the name, email address, and mobile number
Send
Cancel